Pick your deck board. Get the CAMO system that's right for you.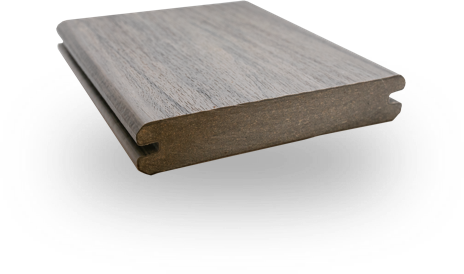 Grooved Synthetics
The best hidden fasteners for grooved PVC and composite decking are CAMO Universal Deck Clips: EDGE®, EDGEX®, EDGEXMETAL®, and STARTER Clips. The clips install quickly on their own and are backed by a CAMO warranty for use in leading grooved decking, including Trex®, TimberTech®, AZEK®, Deckorators®, Fiberon®, MoistureShield®, and more. To speed up installs, you can lock in rows of boards and clips with 2-4 CAMO LEVER® tools and fasten while standing with the ClipDRIVE™ or DRIVE™ tools.
See how CAMO helps a Trex contractor work smarter
…currently we build around 200 decks per year. Trex composite decks are our exclusive decking company. We use CAMO fasteners to install all our projects.
Build
SMARTER,

build faster.

CAMO products are easy to use, easy to learn, and usable on any deck—so you can get the job done and move on.

Get camo