Pick your deck board. Get the CAMO system that's right for you.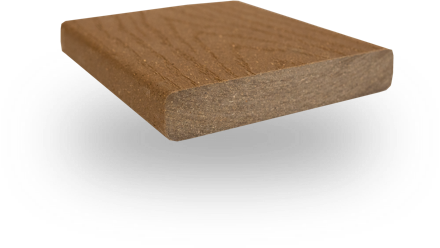 Square Edge Synthetics
Achieve a fastener-free surface on square uncapped composite and PVC deck boards quickly while standing up with the CAMO DRIVE™ tool and Collated Edge Screws. For all composites and PVCs, you can use the MARKSMAN Pro® Tool that creates automatic 3/16 in. spacing between boards and fastens two hand drive Edge Screws into the sides of the board. Use the pre-drill bit if you're edge fastening capped composites with the MARKSMAN Pro. For a traditional face fastened look, use CAMO Collated Face Screws for Composite with the DRIVE, or install CAMO Composite Screws by hand.
The CAMO DRIVE helped Chip Wade build 2,400 sq. ft deck and dock.
...you can stand up so it saves your back and you can cover a ton of square footage.
Build
SMARTER,

build faster.

CAMO products are easy to use, easy to learn, and usable on any deck—so you can get the job done and move on.

GET CAMO