CAMO EDGE®, EDGEX®, EDGEXMETAL®, and STARTER Clips
CAMO hidden deck clips are the best way to install grooved decking. Why? Because you can install boards up to 5X faster.
CAMO EDGE® Clips
Hidden Deck Fasteners
EDGE Clips are for grooved wood, composite, and PVC deck board installations in 90°patterns on wood joists
Clips are designed and warranted for use with the leading grooved deck boards
Pre-assembled, one-pass fasteners require no partial installation—clips stay in place until you're ready to fasten
Clip is up to 88% stronger than competitors' clips in lateral movement, and up to 50% stronger in uplift holding power
Fasten with the included NEVER-MISS Guide or with the CAMO ClipDRIVE or CAMO DRIVE tool
Do not use impact drivers to fasten CAMO Clips
Plastic spacer creates 3/16 in. (4.7mm) spacing
T-15 Driver Bit included

90, 450, 900 count
Check out our Fastener Calculator to help you determine how many clips you need to build your deck.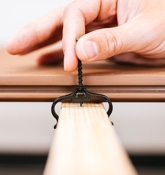 Easy to set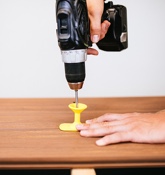 Fast to drive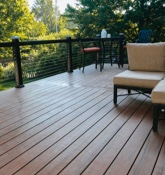 Move on to your next project
The CAMO Guarantee
For further peace of mind, our products are backed by a CAMO Warranty. ClipDRIVE, DRIVE, and LEVER all have a one-year tool warranty, while CAMO Universal Deck Clips are warranted for use in leading grooved deck boards, including Trex®, TimberTech®, AZEK®, Fiberon®, Deckorators®, and more. That means you can confidently use CAMO on every install.
FASTER, EASIER, BETTER GROOVED INSTALLS
Install grooved decking 2X faster with award-winning CAMO EDGE® Clips and EDGEX® Clips.
ONE-PASS FASTENING SAVES YOU TIME ON THE JOB.
With CAMO, there's no fumbling with a metal clip or screw and no need to partially install each clip. EDGE and EDGEX Clips come pre-assembled for easy installations, and they stay in place on the joist or in the groove of the board until you're ready to fasten.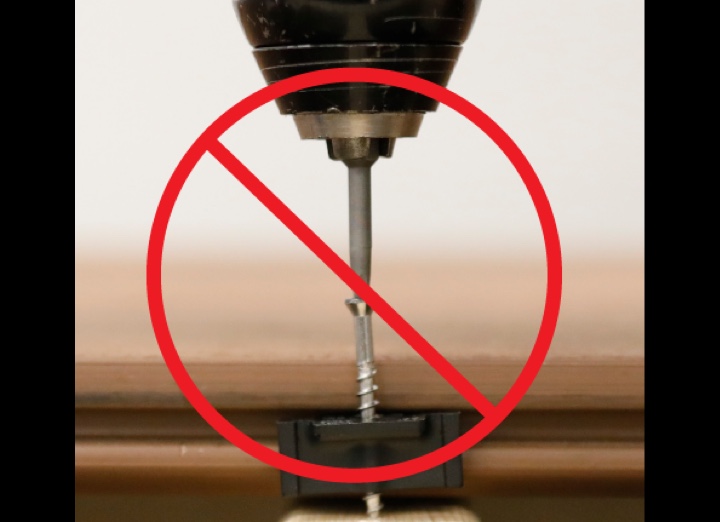 STRONGEST CLIPS ON THE MARKET.
CAMO Clips are up to 88% stronger than competitors' clips in reducing lateral movement and up to 50% stronger in uplift holding power. The secret to CAMO Clip strength? The 304 Stainless Steel gusset on the clips bites into the groove when you fasten the 410 Stainless Steel screw providing a secure hold.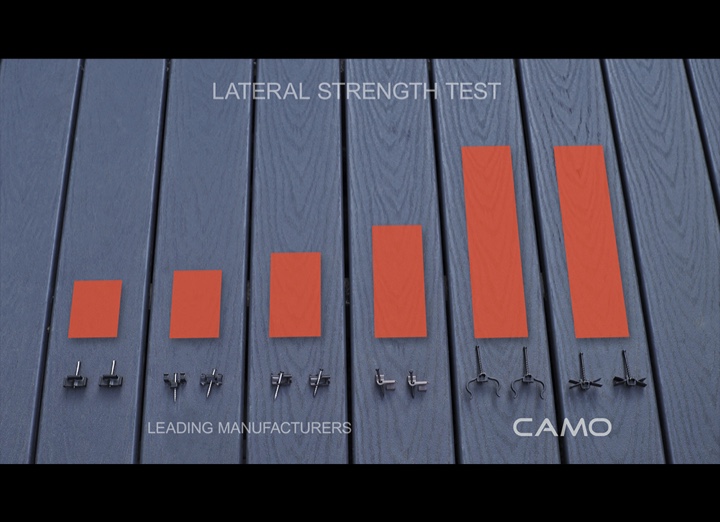 DESIGNED AND WARRANTED FOR USE WITH THE LEADING BOARDS.
Go ahead. Use CAMO Clips for your next Trex®, TimberTech®, AZEK®, MoistureShield®, and Fiberon® installation (just to name a few). Not only will you experience an easier install than you would with some of the manufacturers' clips, but you'll also gain peace of mind knowing that CAMO has your back with a comprehensive warranty.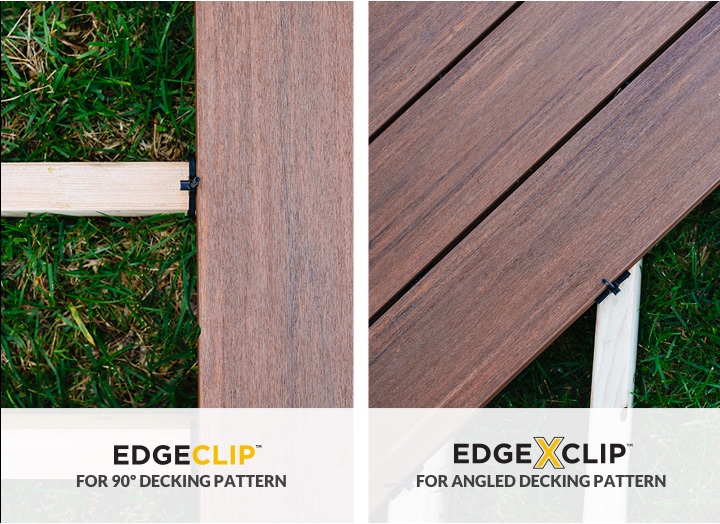 FASTEN BY HAND OR STANDING UP.
Every pail of EDGE® and EDGEX® Clips comes with a handy NEVER-MISS Guide that directs the driver bit onto the screw head so you never miss. You can install 2X faster with this little yellow accessory you never knew you needed or install up to 5X faster with the CAMO ClipDRIVE® or DRIVE stand-up tools.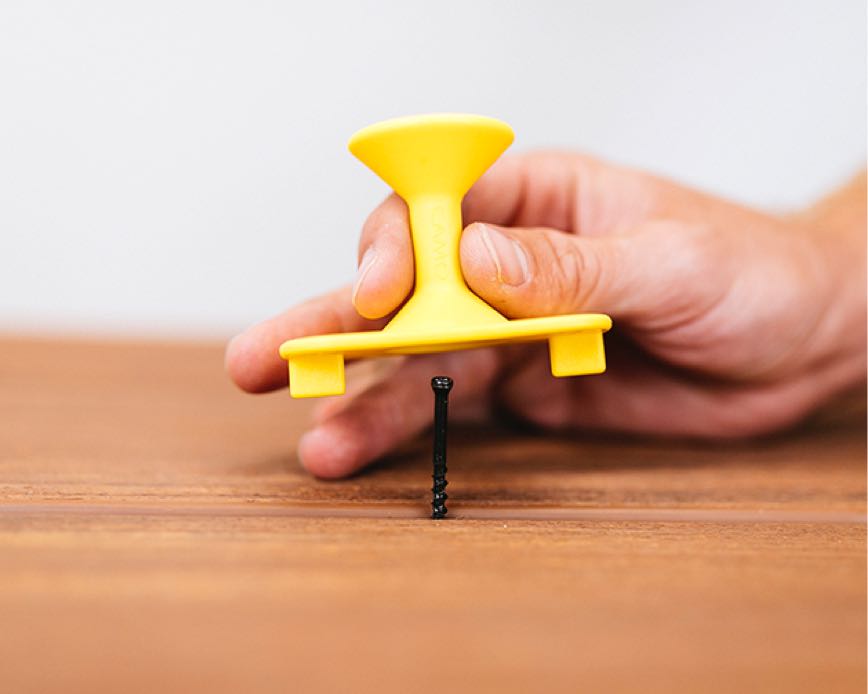 Build
SMARTER,

build faster.

CAMO products are easy to use, easy to learn, and usable on any deck—so you can get the job done and move on.

Get CAMO