CAMO EDGE®, EDGEX®, EDGEXMETAL®, and STARTER Clips
CAMO hidden deck clips are the best way to install grooved decking. Why? Because you can install boards up to 5X faster.
CAMO EDGEXMETAL® Clips
Hidden Deck Fasteners for metal framing
For any angled installation of grooved decking—composite, capped composite, PVC, and hardwood—on metal framing
One-pass fastening—the wings secure the clip in the groove of the board so it stays put until you're ready to fasten

Works with any 14–18GA metal framing, including Fortress® Evolution™

Engages and drives quickly

Fasten with the included NEVER-MISS Guide

or with

 

the

CAMO DRIVE stand-up tool

 

using a drill—do not use an impact driver

Creates 3/16" (5mm) gap

90, 450 count
Check out our Fastener Calculator to help you determine how many clips you need to build your deck.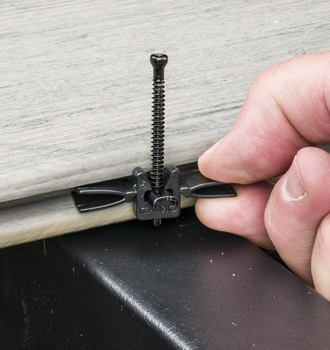 Place the clip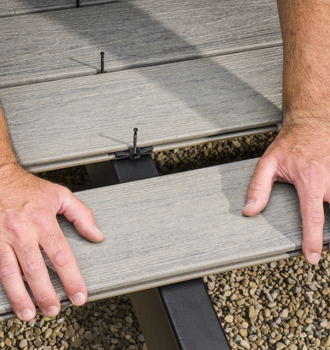 Set your next board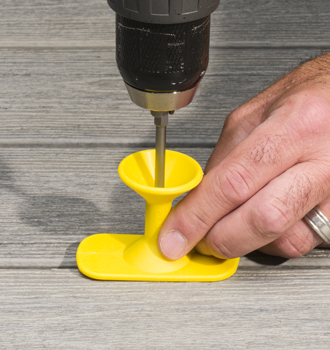 Fasten
The CAMO Guarantee
For further peace of mind, our products are backed by a CAMO Warranty. Not only are LEVER and DRIVE covered, but CAMO Clips are warranted for use in leading grooved deck boards, including Trex®, TimberTech®, AZEK®, Fiberon®, Deckorators®, and more. That means you can confidently use CAMO on every install.
Build a Better Deck
on Metal
EDGEXMETAL joins the family of CAMO Clips as a better hidden fastening solution for grooved deck board installs on metal substructure.
Installing on Metal? Save Time with CAMO.
Current hidden fasteners for grooved deck installations on metal substructure are slow, hard to use, and expensive. Time is money, and now you can save more time with EDGEXMETAL Clips—one-pass fasteners for installing grooved boards on any 14–18GA metal framing, including Fortress® Evolution™.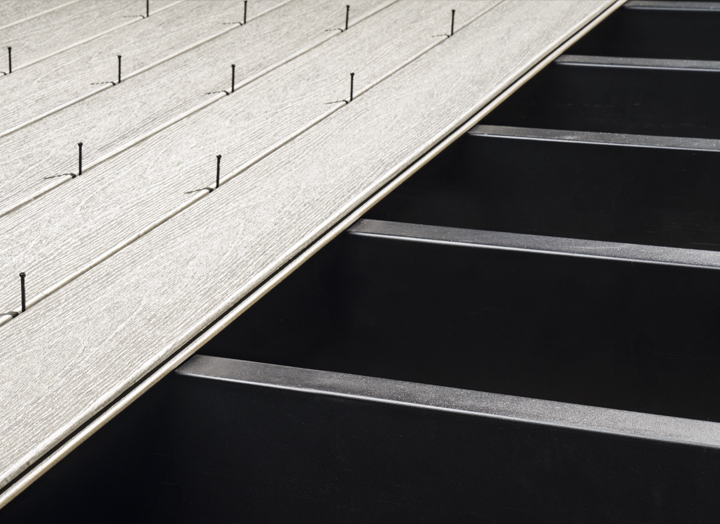 Any Deck Pattern. Any Grooved Board.
The versatile EDGEXMETAL Clip fits in the groove of the board so that you can install the board at any angle on the joist. It also works with the leading grooved composite and PVC deck boards and is backed by a CAMO Warranty, so you can confidently use our clips on every install.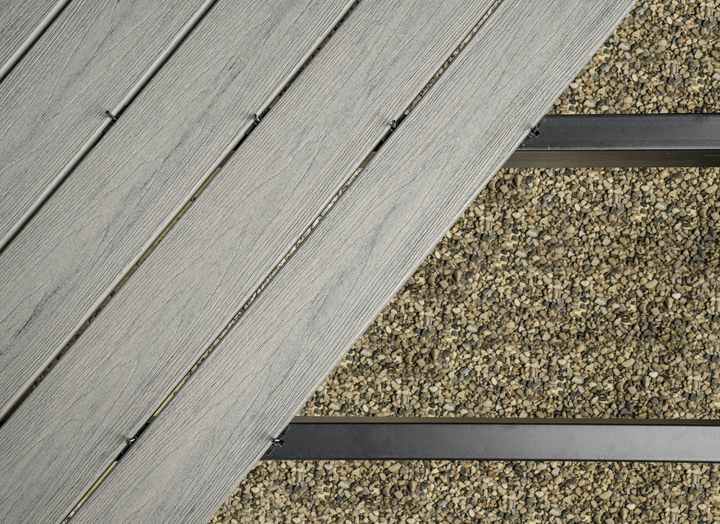 Metal Substructure Deserves the Strongest Fasteners.
EDGEXMETAL fits the bill. The clips utilize the same great innovative EDGEX clip design with a 304 Stainless Steel gusset that holds the boards down, reducing lateral movement. The key difference is that EDGEXMETAL features a 410 stainless steel drill point screw that engages quickly, boring a hole as you drive. It's a clip that's easy to set, fast to drive, and made to last.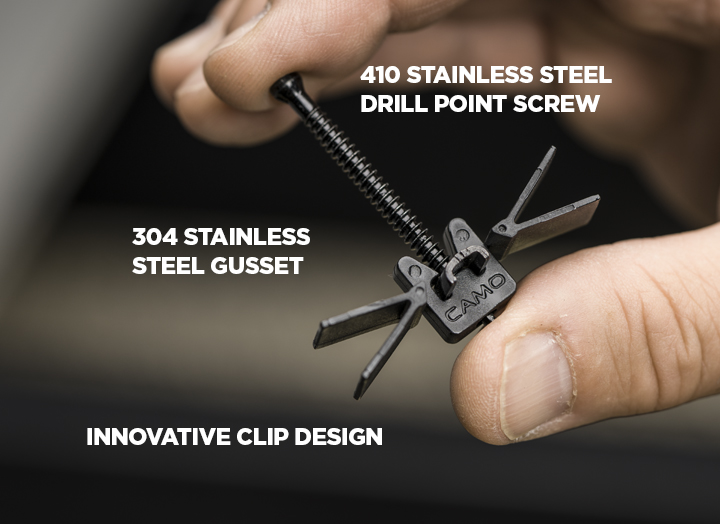 Faster, Easier, and Better Installs. That's the CAMO Experience on Metal.
Fasten EDGEXMETAL Clips with the included NEVER-MISS Guide, or build up to 5X faster with the CAMO Experience—innovative fasteners, LEVER, and DRIVE. Lay rows of boards and EDGEXMETAL Clips on the joists, lock them in place with 2–4 LEVER board bending and locking tools, and fasten while standing up with the DRIVE.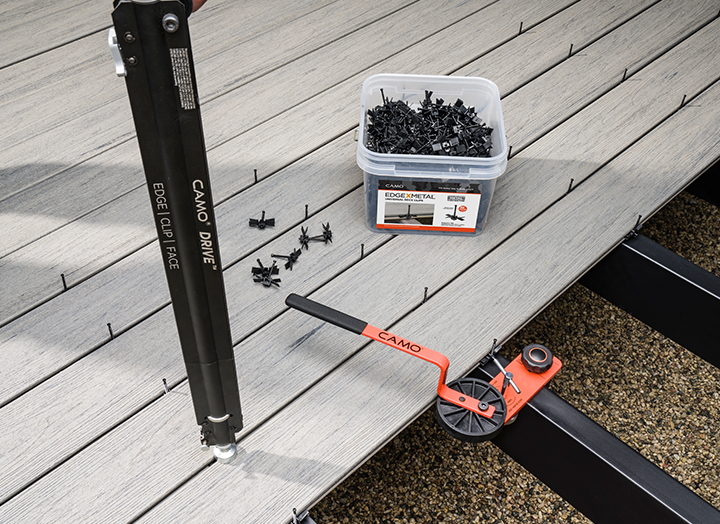 Build
SMARTER,

build faster

CAMO products are easy to use, easy to learn, and usable on any deck—so you can get the job done and move on.

Get CAMO