CAMO Tools
CAMO has a tool for every installation. DRIVE delivers maximum jobsite versatility securing CAMO Collated Screws and Clips, ClipDRIVE is the ultimate tool for fastening CAMO Universal Deck Clips, MARKSMAN Pro tools were specifically designed for edge fastening, and the LEVER keeps any board locked in place, freeing you up to fasten.
CAMO LEVER®
Straightens and locks-in boards
Speed up grooved deck installs—lock-in rows of boards and clips

Strong enough to straighten any warped board

Adjusts to single, double, and steel joists for job site versatility

Multi-directional lever locks in one turn

Use 2–4 LEVERS for the best clip installation experience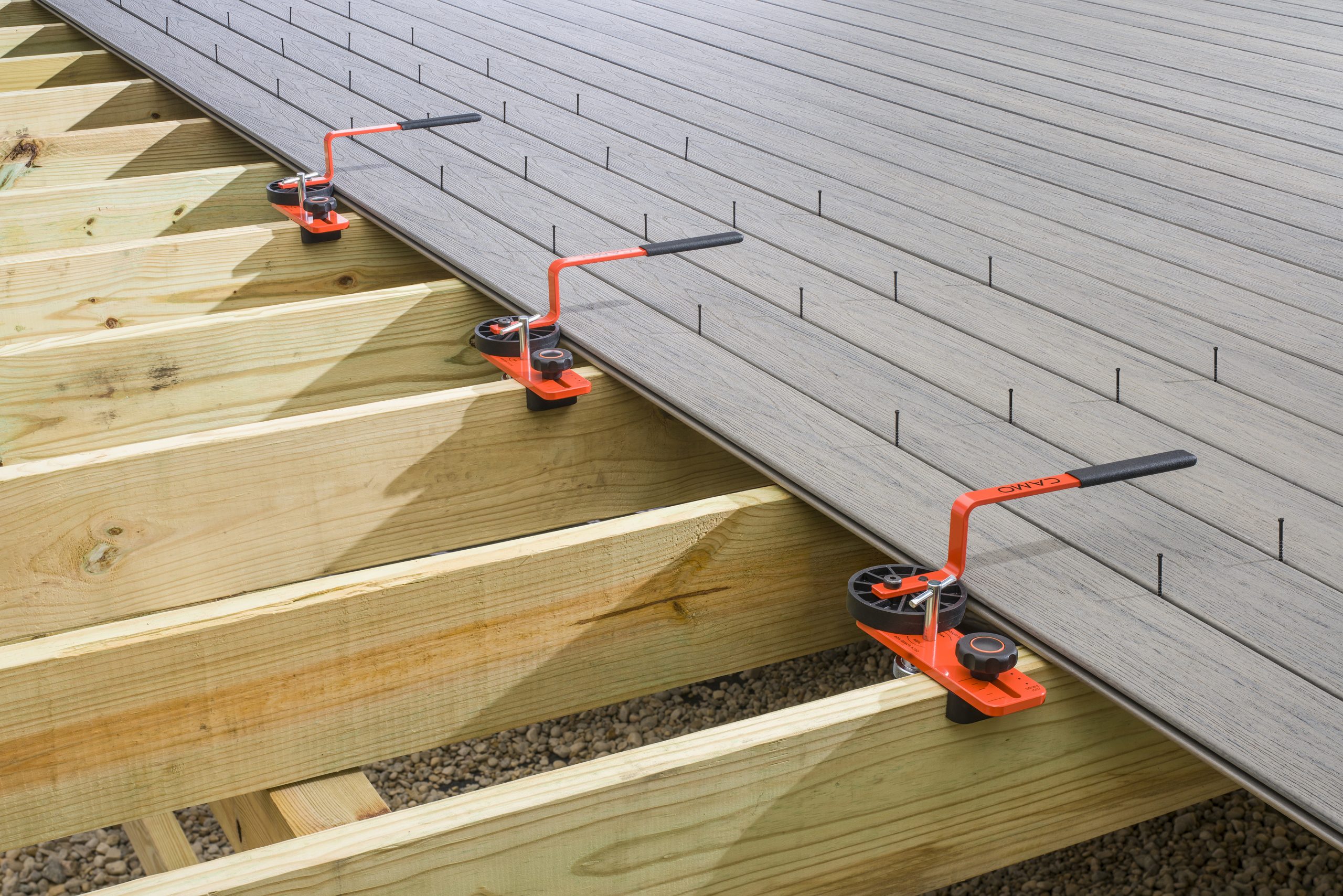 LOCK-IN BOARDS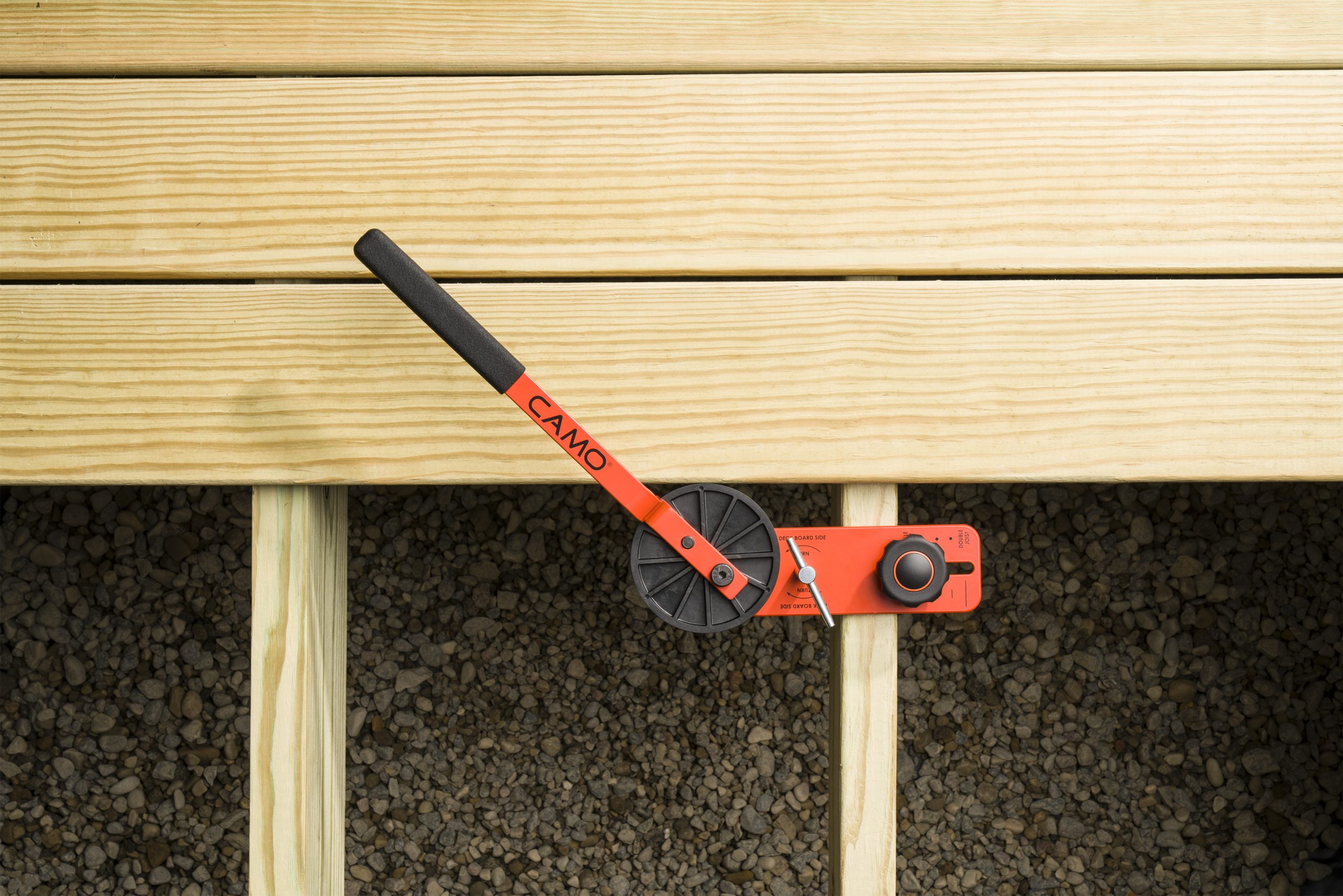 BEND BOARDS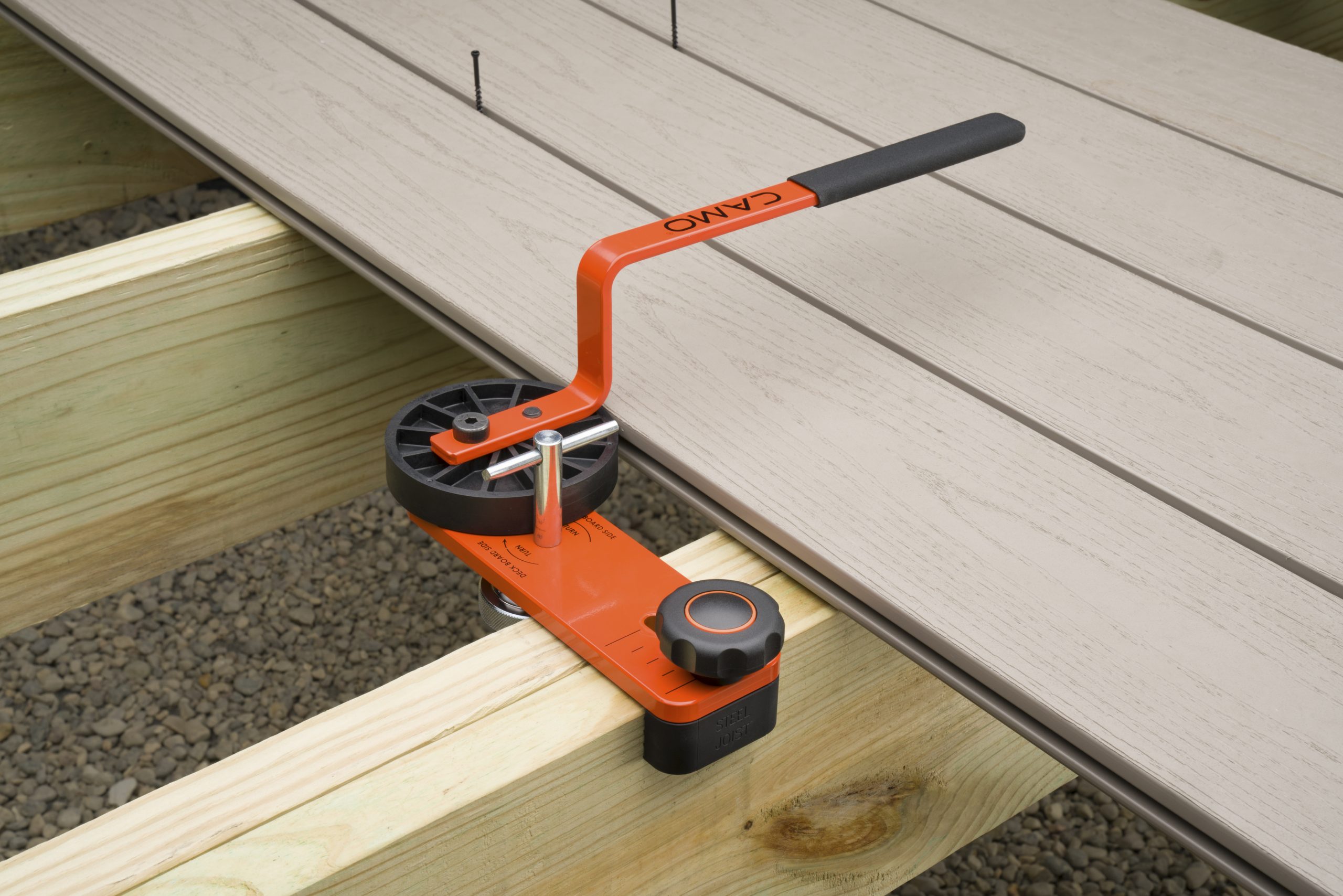 ANY BOARD. ANY JOIST.
The CAMO Guarantee
For further peace of mind, our products are backed by a CAMO Warranty. Not only are LEVER and DRIVE covered, but CAMO Clips are warranted for use in leading grooved deck boards, including Trex®, TimberTech®, AZEK®, Fiberon®, Deckorators®, and more. That means you can confidently use CAMO on every install.
Build a Better Deck Up to
5X Faster.
LEVER will save you time on your deck installs, but to get the full CAMO Experience—jobs that are easier, faster, and better—use CAMO's innovative universal deck clips, collated fasteners, LEVER, and DRIVE.
The Better Board Bender.
LEVER isn't your average board bender. Why? Because it straightens warped boards effortlessly, and also locks-in rows of boards and clips, all while keeping spacing consistent. It's the one-turn tool to build a better deck.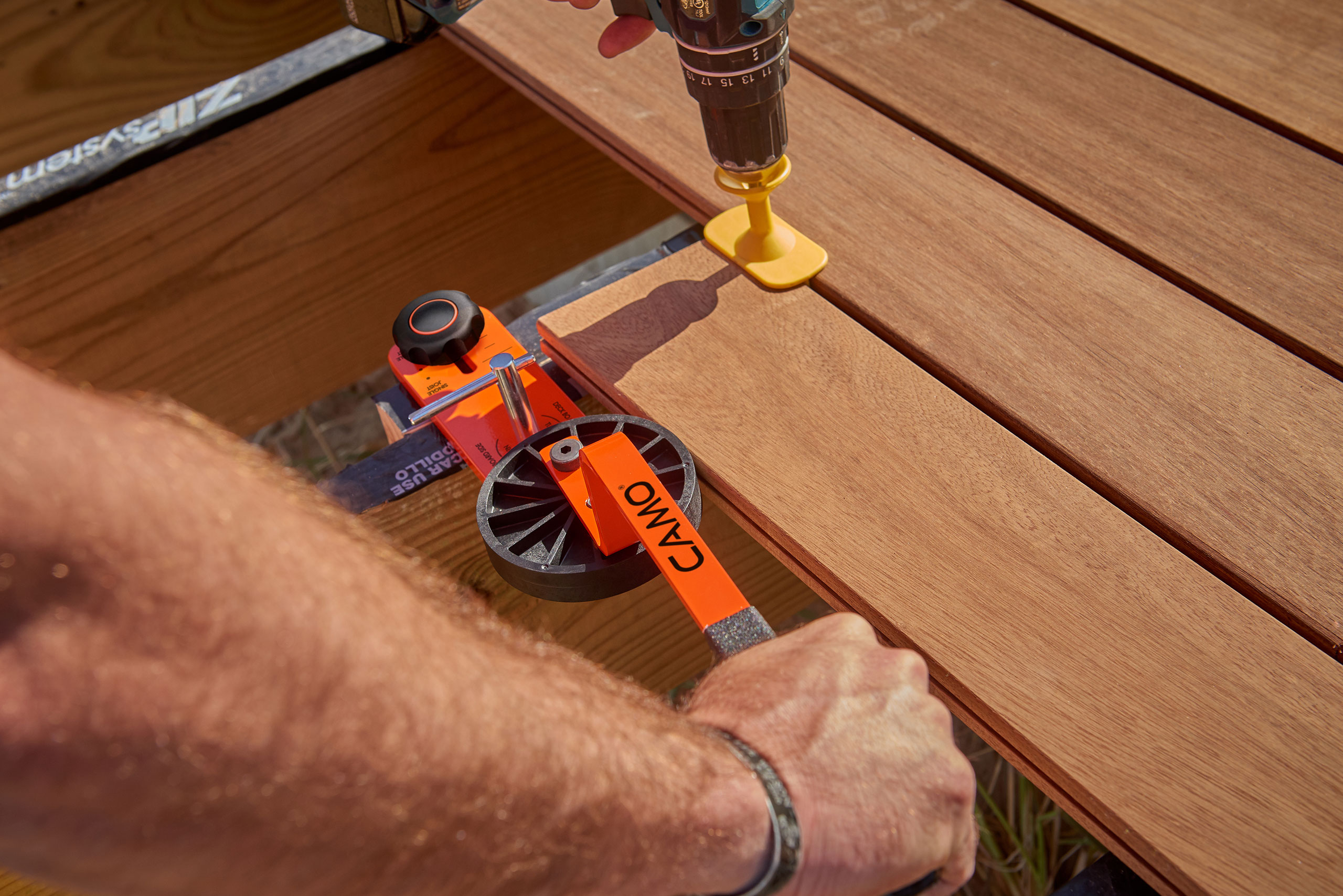 Versatility You Need for Every Job.
No matter the board type—pressure treated, hardwood, composite, PVC—LEVER locks them all in place. Plus, it adjusts to single, double, and metal joists so you can use it for every install.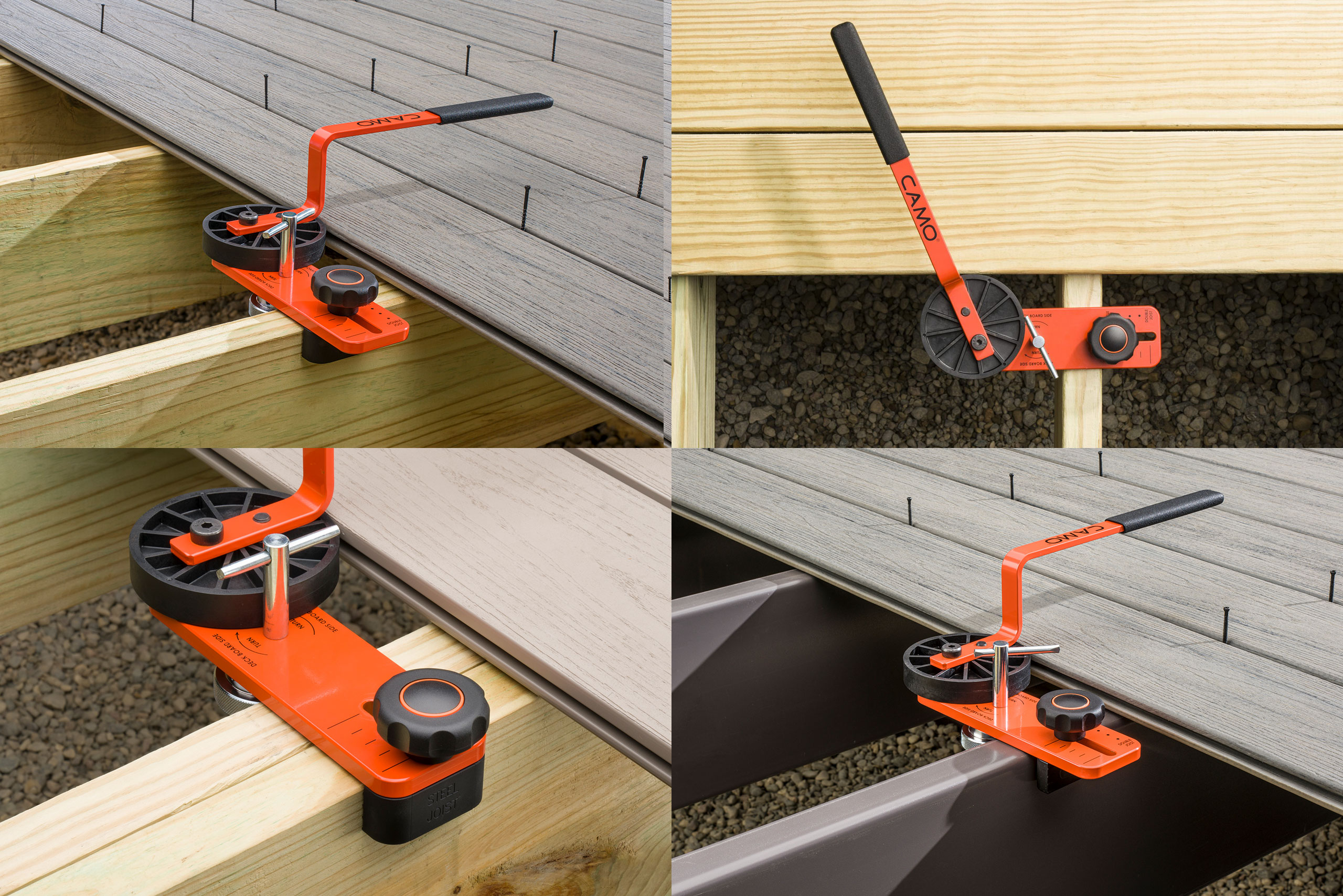 Reduce the Labor You Need to Build Better.
Get more done with fewer crew members thanks to LEVER. Lay your boards down, set the tool on the joist, and lock them in, then you're free to fasten. You can even build a deck by yourself.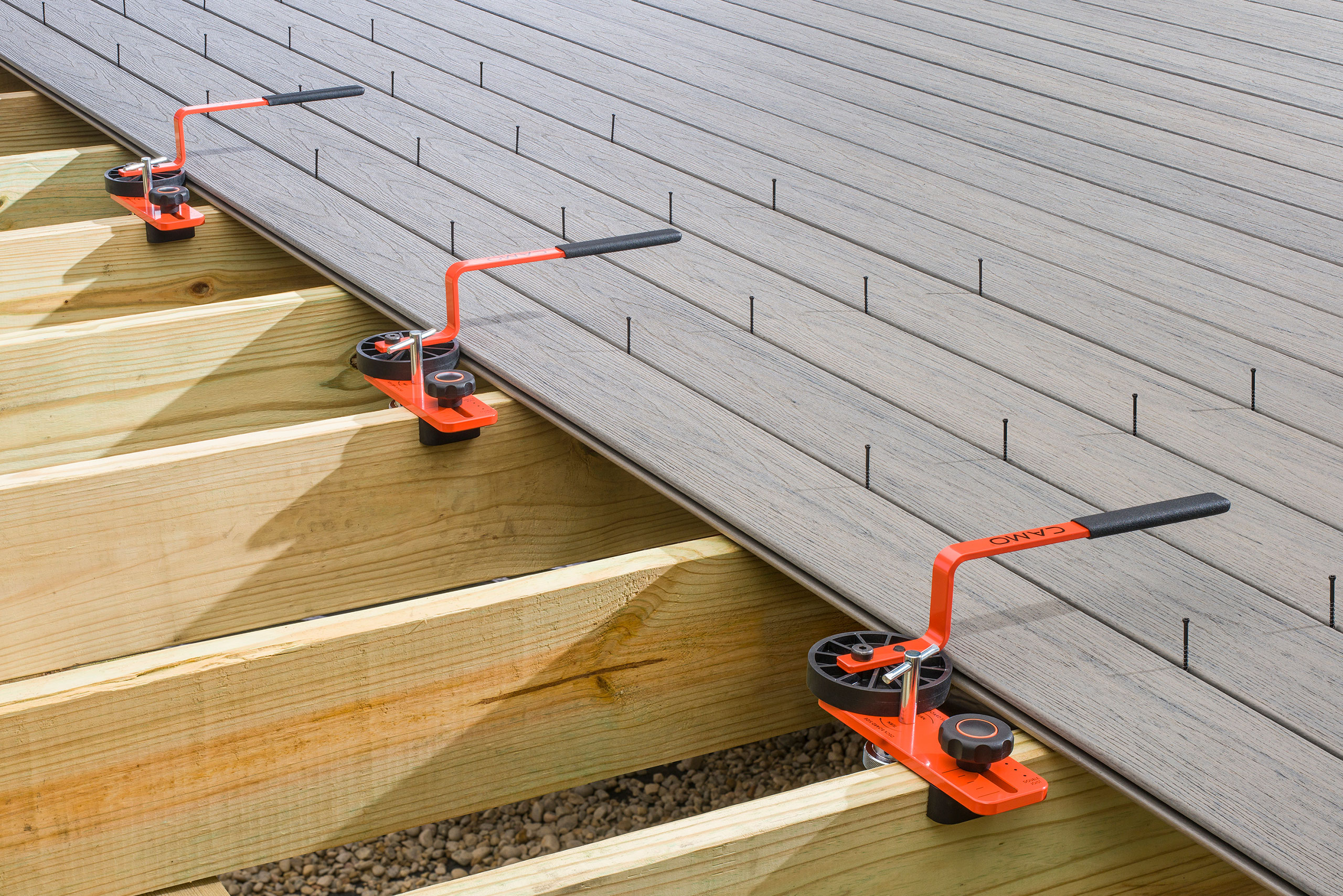 Build
SMARTER,

build faster.

CAMO products are easy to use, easy to learn, and usable on any deck—so you can get the job done and move on.

GET CAMO