CAMO DRIVE-Install decking up to 5x faster
Stand up, save your back and knees, and save your time with the award-winning CAMO DRIVE tool.
CAMO DRIVE™ Stand-Up Tool
DECK FASTENING SYSTEM
Install decking up to 5X faster with the cordless stand-up deck fastening tool that attaches to your drill

Can be used for three fastening methods— Edge, Clip, and Face fastening —on any deck board surface

Reversible handle, easy to swap out nose pieces, and quick to load

For exclusive use with CAMO Collated Deck Screws, EDGE Clips, EDGEX Clips, and EDGEXMETAL Clips
Use DRIVE to fasten square pressure treated, KDAT, cedar, redwood, uncapped composites, PVC, and grooved deck boards

Heavy-duty contractor grade tool is fast and reliable and has a one-year warranty

Not for use with impact drivers

Driver bits and nose pieces are included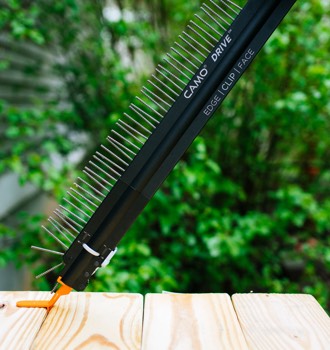 EDGE FASTENING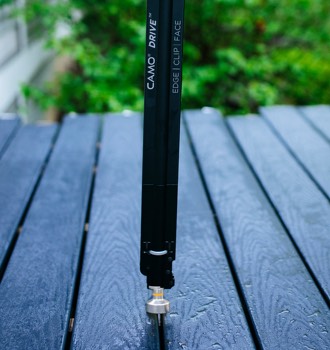 CLIP FASTENING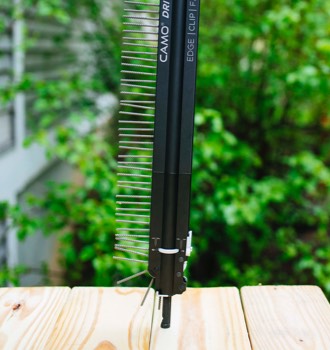 FACE FASTENING
The CAMO Guarantee
For further peace of mind, our products are backed by a CAMO Warranty. Not only are LEVER and DRIVE covered, but CAMO Clips are warranted for use in leading grooved deck boards, including Trex®, TimberTech®, AZEK®, Fiberon®, Deckorators®, and more. That means you can confidently use CAMO on every install.
Install Decking up to
5X Faster.
Ditch the traditional way of installing deck boards and have fun while doing it.
Time is money—save up to 5X more with CAMO DRIVE.
Boost your crew's productivity with this cordless tool that goes from job-to-job. Need some time-saving data? You can fasten both sides of an 8′ treated lumber deck board with DRIVE and Edge guide in 20 seconds—not kidding.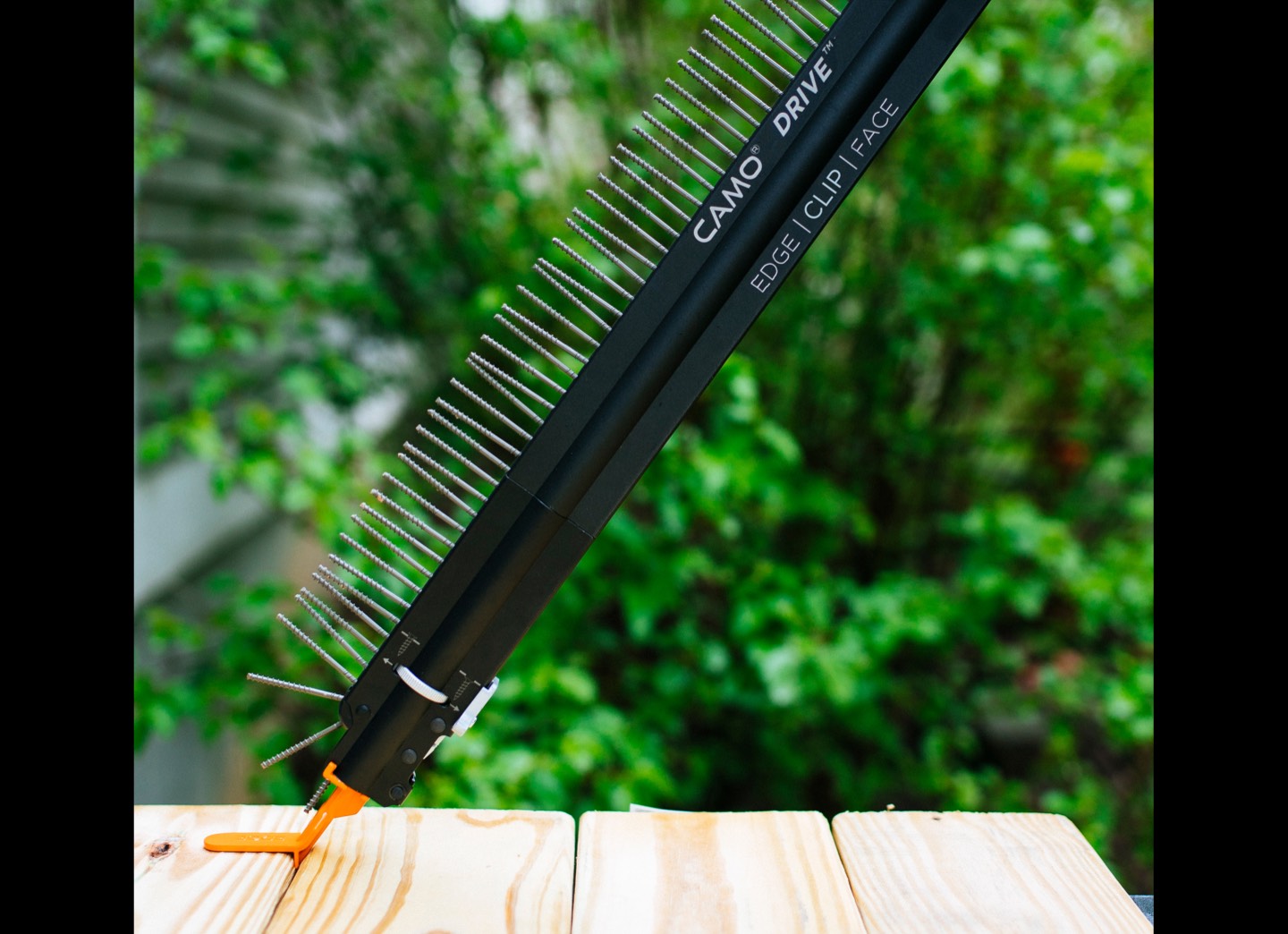 Innovative and easy.
You won't have to spend hours looking at your owner's manual to figure out the DRIVE. This tool is easy to understand, easy to use, and— best of all —easy on your body. Watch quick videos on how to set up your DRIVE, then enjoy a standing deck installation that saves your knees and back.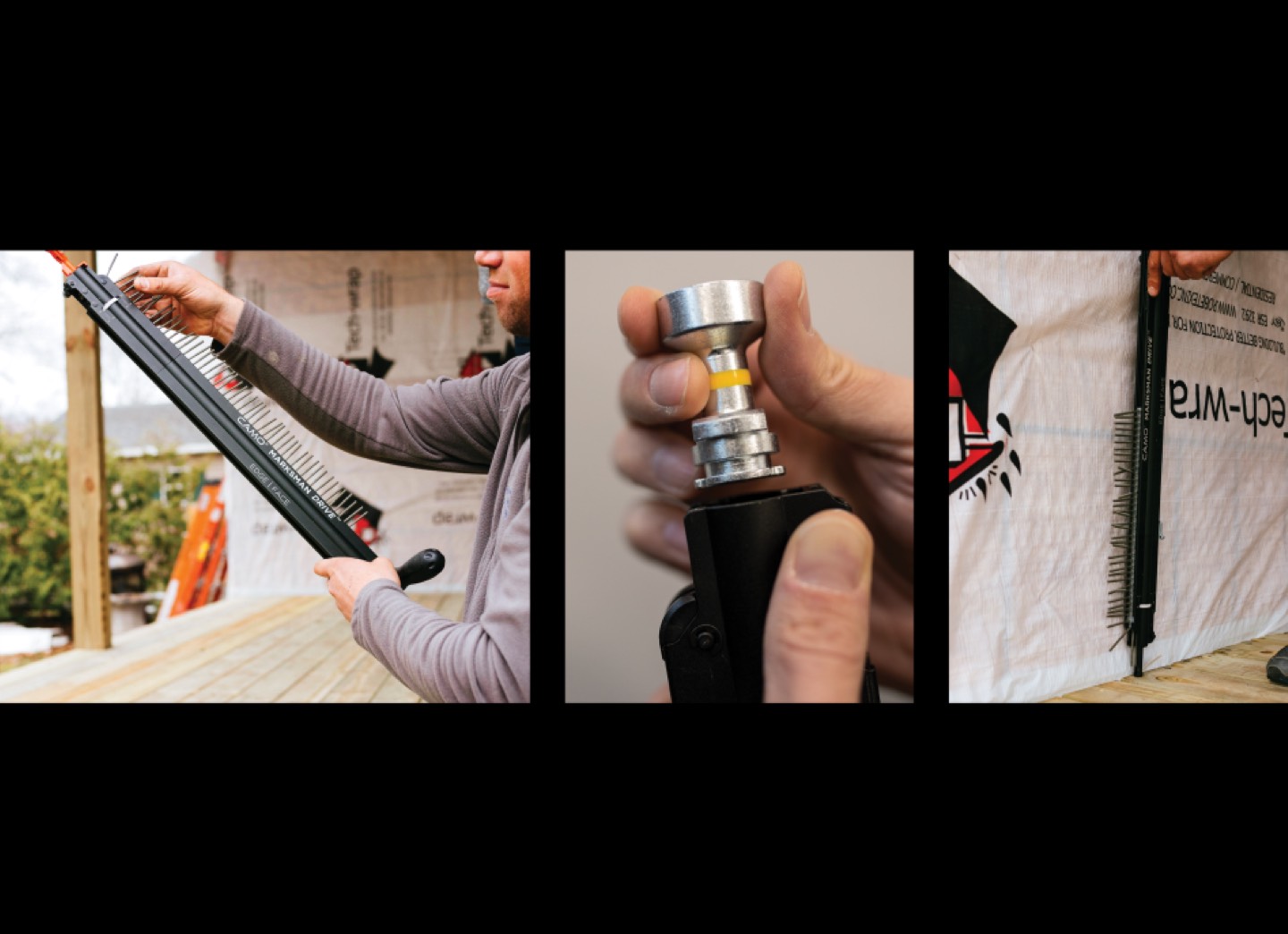 Use DRIVE for Any Install.
Whether you Edge fasten square edge boards with collated Edge screws, use EDGE Clips and EDGEX Clips on grooved decking, face fasten composite or wood boards, or use a variety of these methods, DRIVE is the only tool you need. Just swap out the driver bit and guide to change your fastening method.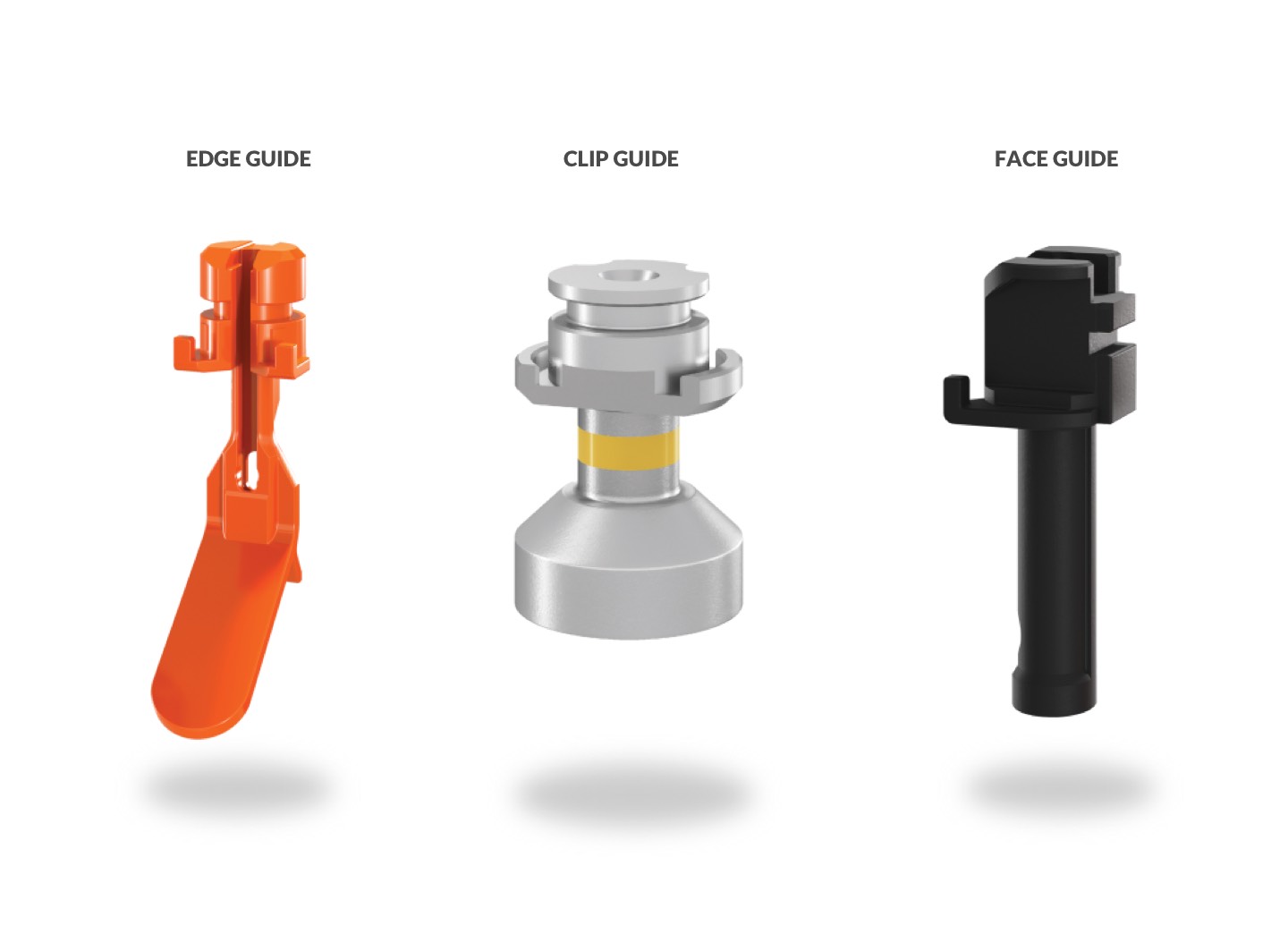 A three-in-one tool that's easy on your wallet.
DRIVE is about half the price of other stand-up deck building tools—and you can use it for three fastening methods. You don't need proprietary equipment to use DRIVE. Just use CAMO collated fasteners or clips and your favorite drill, then get ready for your install costs to decrease because you can build decks faster and move on to the next job.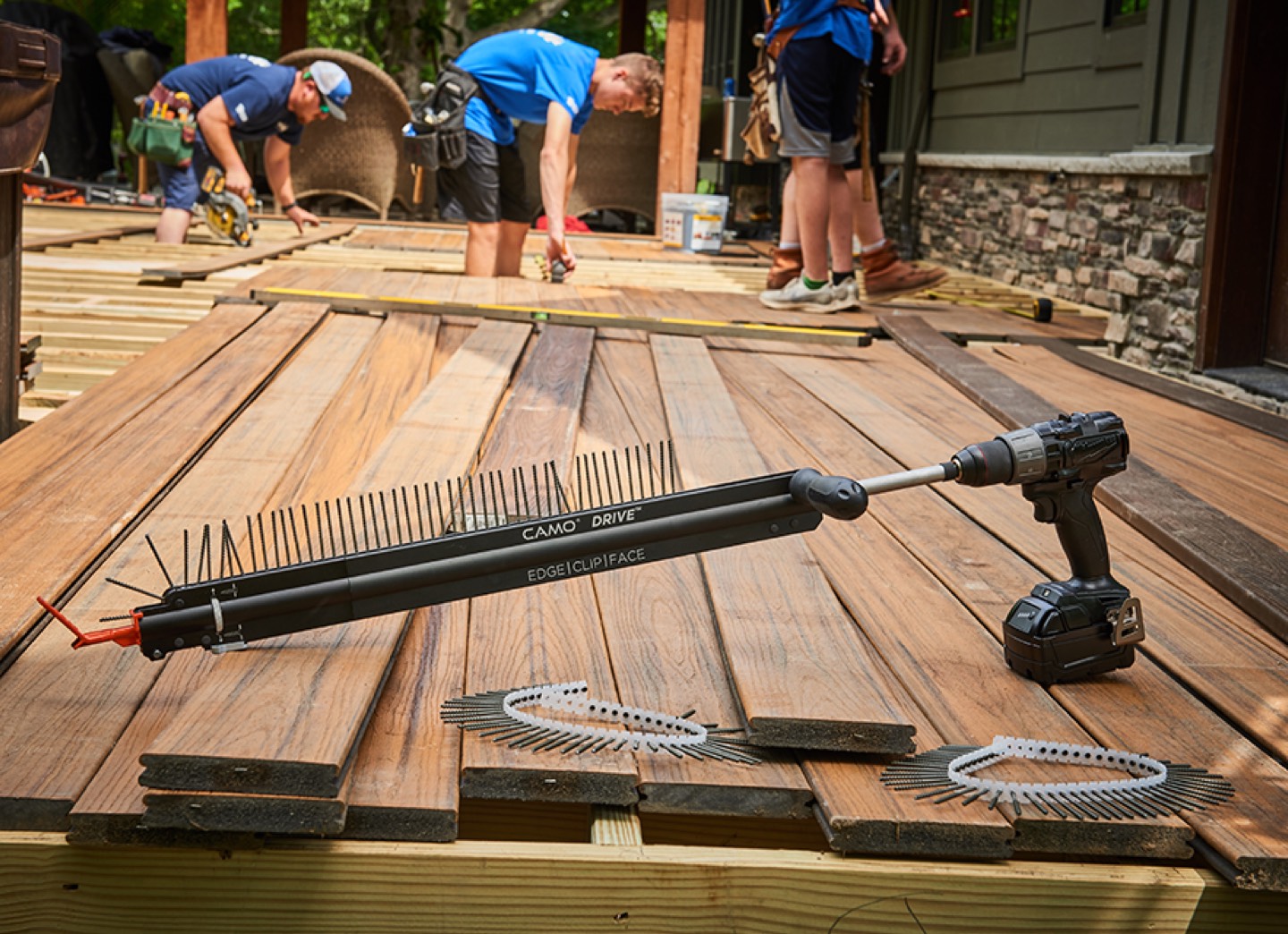 Build
SMARTER,

build faster.

CAMO products are easy to use, easy to learn, and usable on any deck—so you can get the job done and move on.

GET CAMO