CAMO EDGE®, WEDGE™, WEDGEMETAL™, and STARTER Clips
CAMO hidden deck clips are the best way to install grooved decking. Why? Because you can install boards in half the time.
CAMO STARTER Clips
Hidden Deck Fasteners
Achieve a fastener-free deck surface: secure the first and last grooved board with STARTER Clips
Contains 25 clips and 25 fasteners made of 304 Stainless Steel for superior corrosion resistance
Easy to install: place clips on the outside of the joist, center with the cross-joist, and fasten with your drill—do not use an impact driver
CAMO STARTER Clips can also be used as an L-bracket
One package covers approximately 30 linear feet (joist spacing of 16 inches)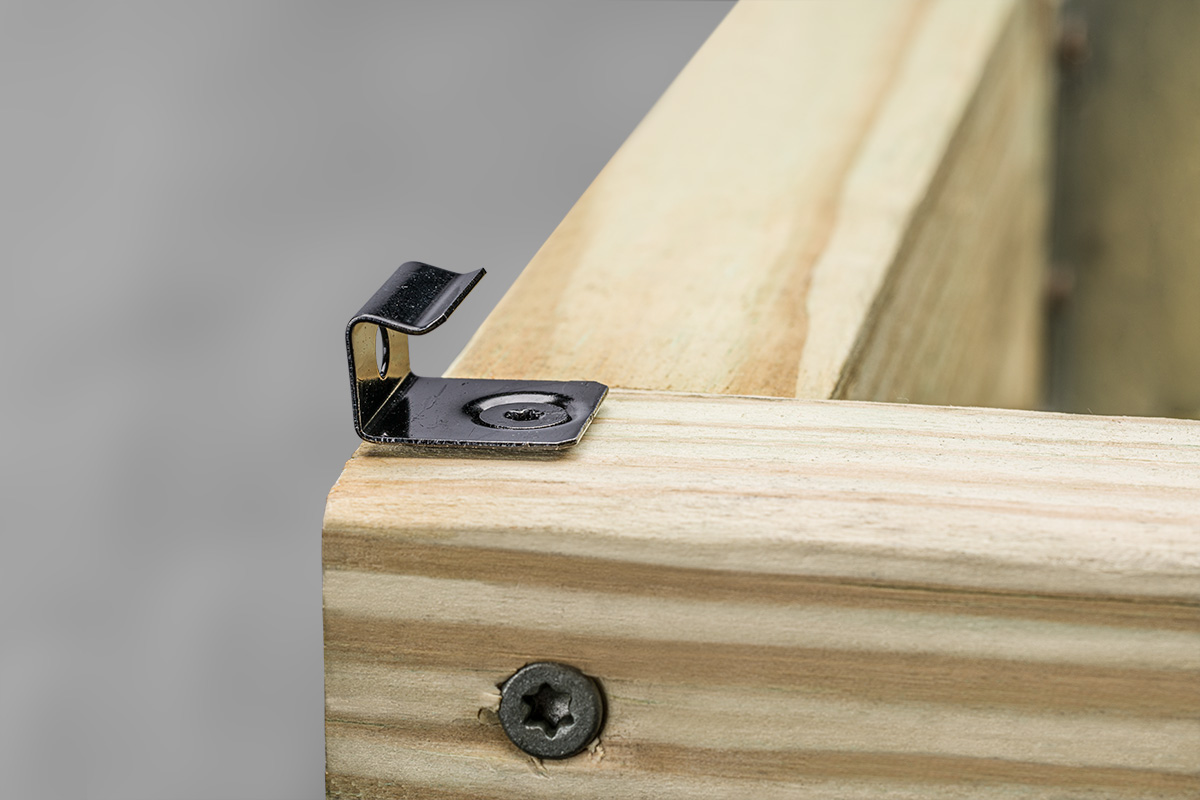 Line up back edge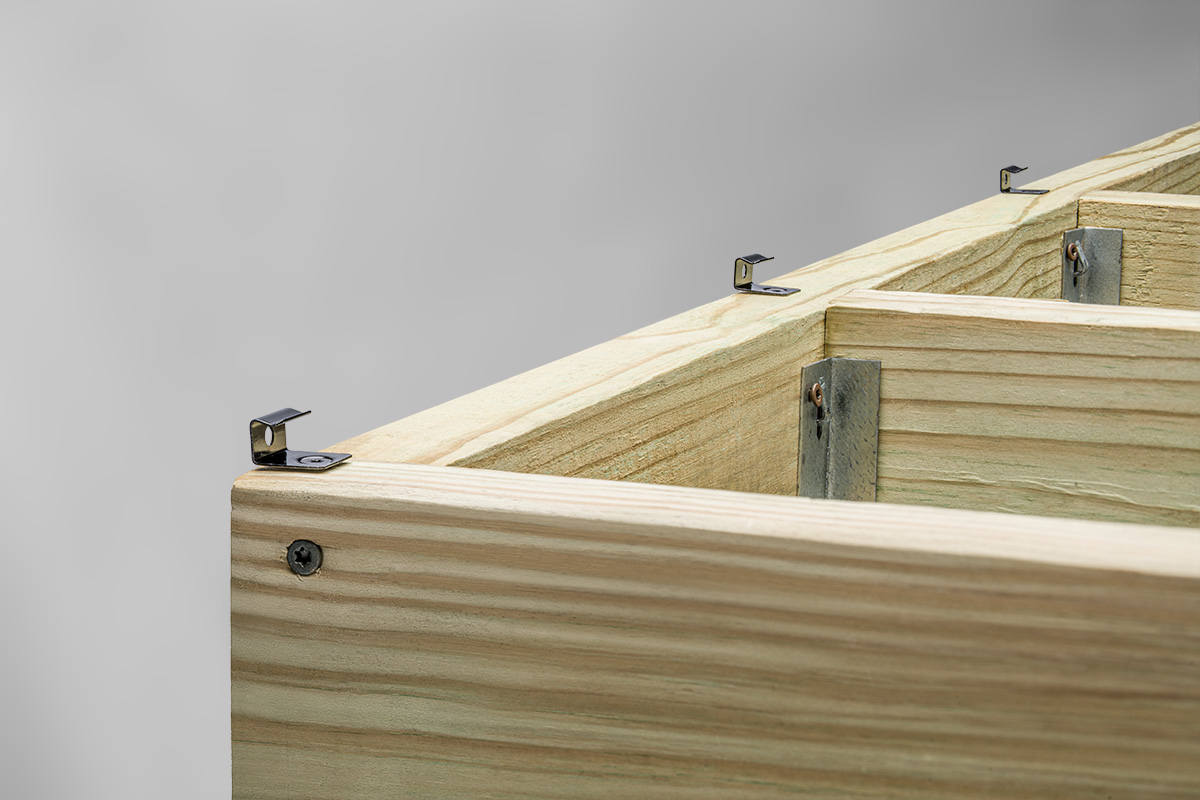 Repeat at each joist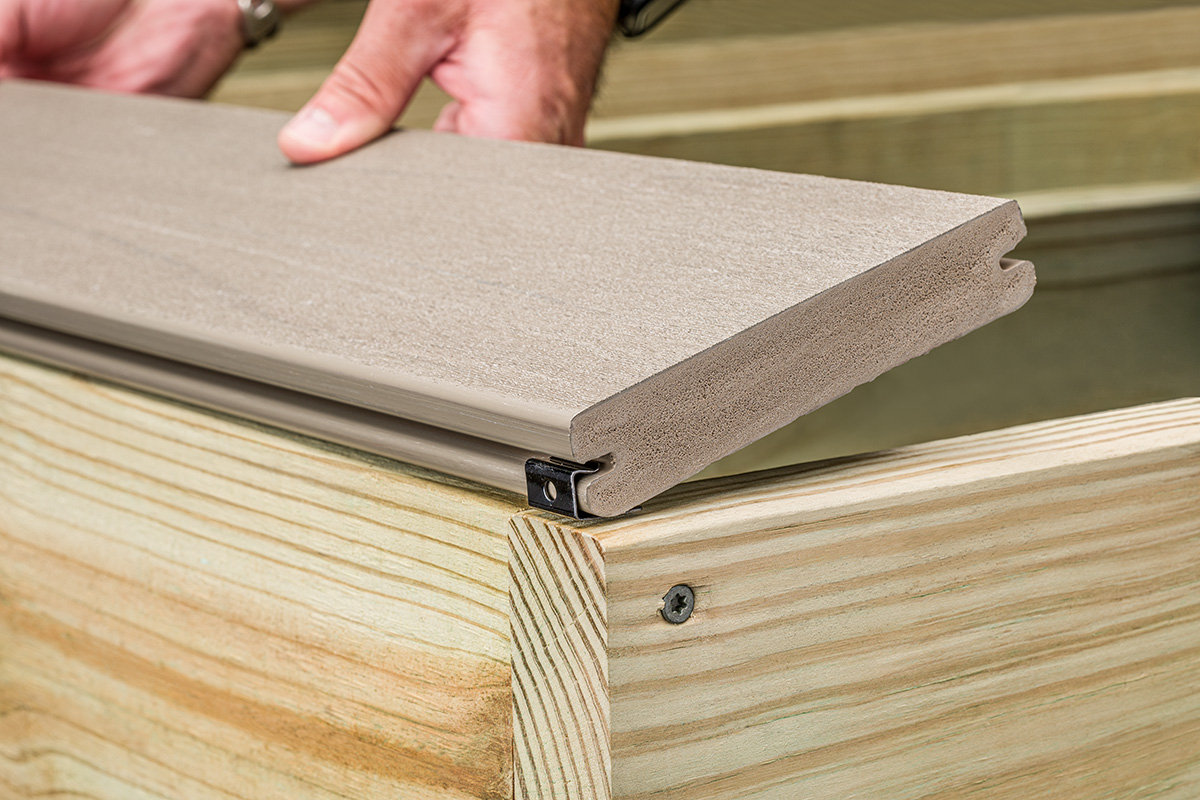 Tilt first board and push
The CAMO Guarantee
For further peace of mind, our products are backed by a CAMO Warranty. Not only are LEVER and DRIVE covered, but CAMO Clips are warranted for use in leading grooved deck boards, including Trex®, TimberTech® by AZEK®, Fiberon®, Deckorators®, and more. That means you can confidently use CAMO on every install.
Click here for details.
Begin any grooved decking installation with new CAMO STARTER Clips
Avoid face fastening your first grooved board by securing it with CAMO STARTER Clips.
These strong clips are easy to install.
Line up the back edge of the clip with the outside of the joist, centered with the cross-joist, then fasten the clip. Install a clip at each cross-joist—that's it.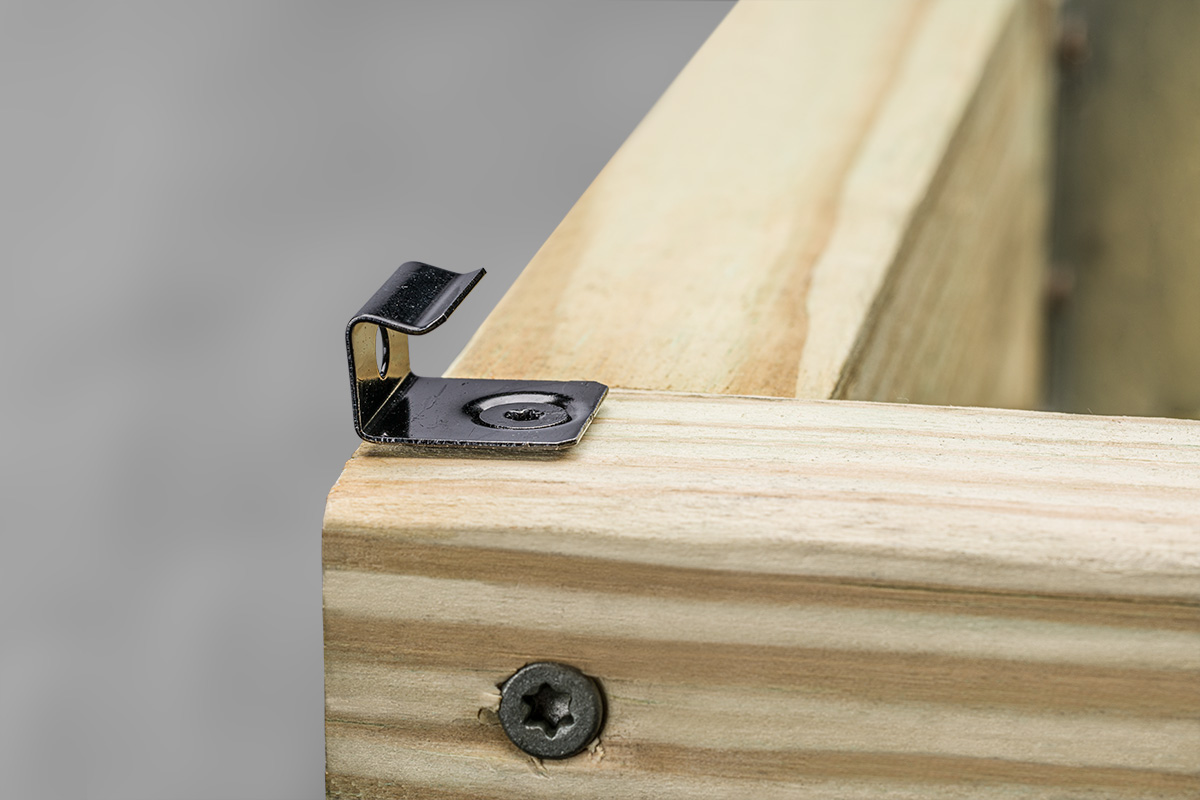 Grooved boards slide right in.
Once you've installed all the STARTER Clips, tilt your first board up slightly and push the board into the clips. The board will fit in the clip tightly for a secure hold.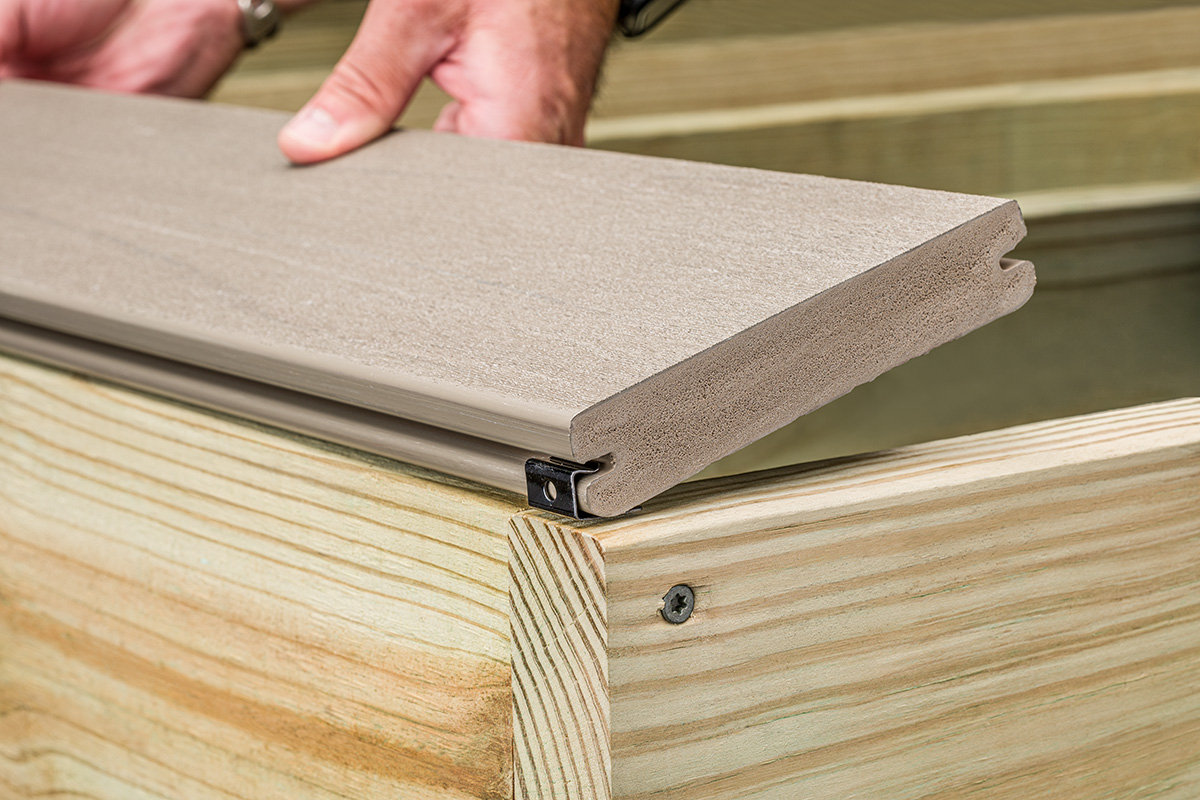 Versatile clips can also be used as an L-bracket.
You can also use STARTER Clips to secure your end board, or you can use them as an L-bracket to fasten the board from below the deck.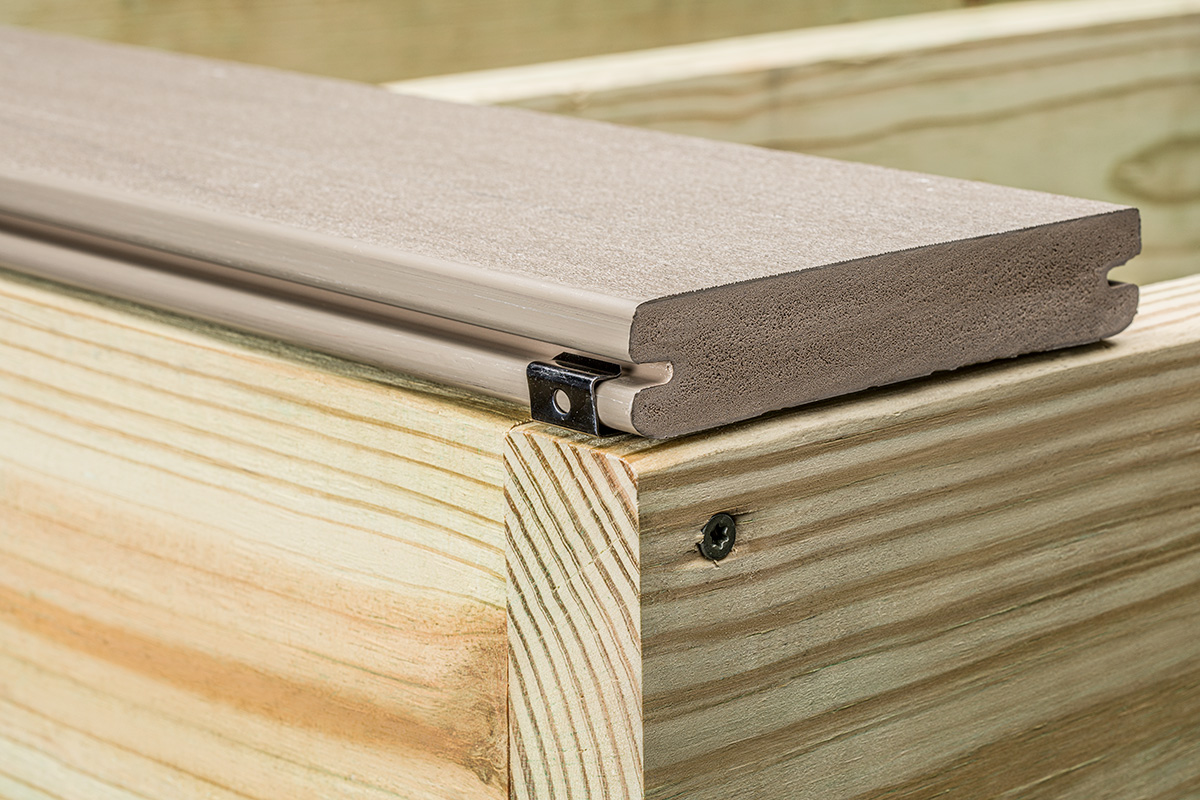 Build
SMARTER,

build faster.

CAMO products are easy to use, easy to learn, and usable on any deck—so you can get the job done and move on.

Get CAMO