Color Matcher
Use this tool to find the right CAMO color for your job.
The CAMO Guarantee
CAMO Edge deck screws are backed by a CAMO warranty so you can use them in softwood, hardwood, composite, capped composite, and PVC deck boards.
Ditch the traditional way of installing boards. There is an easier, faster way to build a BETTER deck.
Installing quality decking takes too long, so you can't move on to other projects as fast as you'd like. And the traditional way of doing things slows you down and makes you work harder.  You deserver a better way to build a deck – one that doesn't require constant kneeling, cursing fasteners that won't stay put, or that takes forever and a day to build.  CAMO offers the specialized screws, fasteners, clips, guides, and tools you need to get the job done right in no time.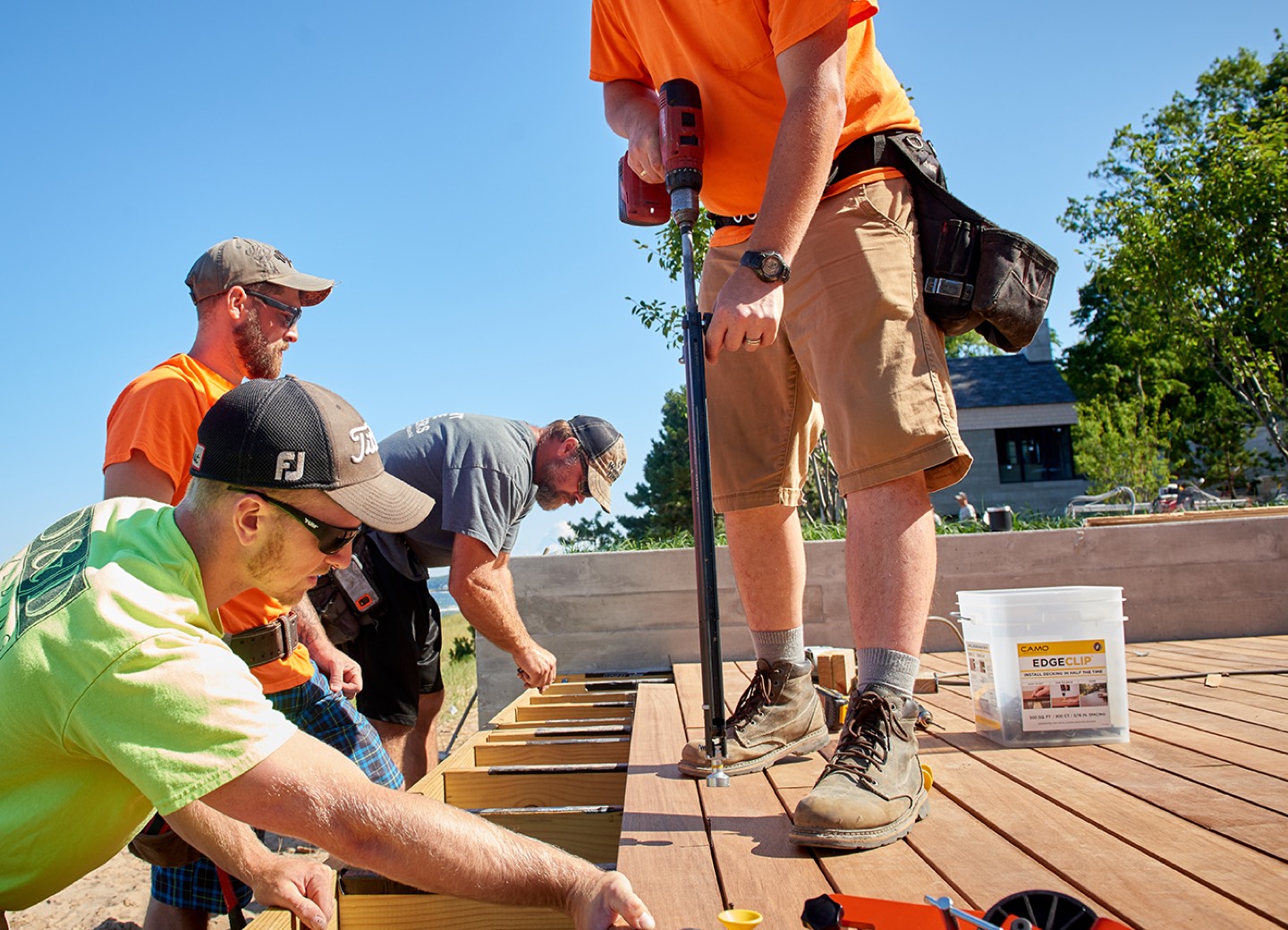 Build
SMARTER,

build faster.

CAMO products are easy to use, easy to learn, and usable on any deck—so you can get the job done and move on.

Get CAMO