Exterior Screws
CAMO Exterior Screws are designed specifically for exterior projects. Our deck, trim, collated, and structural screws are all ACQ compatible and have provided premium protection and performance for over a decade.
Collated Face Deck Screws for Composite
Collated Deck Screws
For use in composite and PVC decking up to 1 in. (26mm) thick

Use exclusively with the CAMO DRIVE deck fastening tool and Face nose piece
Fast-starting slash point drives quickly and trilobular shank reduces mushrooming
T-20 Star Drive limits cam-outs and cutting lead edge creates a flush finish
Available in Brown, Tan, and Grey CAMO PROTECH™ carbon coating and Stainless Steel
2-½ in. (64mm) screw
1000 ct. box covers 285 sq. ft. (26.48 M2)

T-20 driver bits included
Check out our Fastener Calculator to help you determine how many screws you need to build your deck.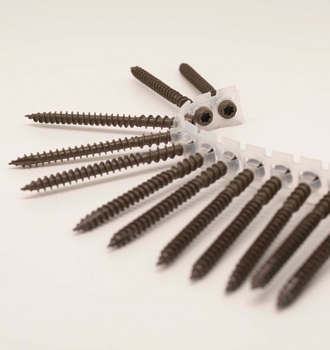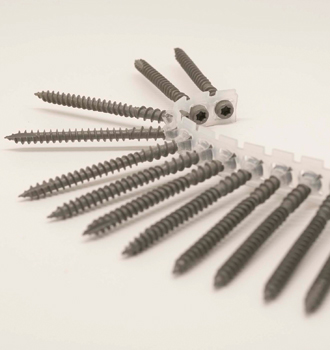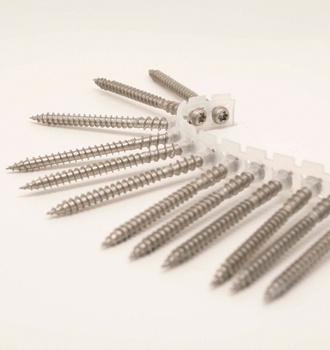 Build
SMARTER,

build faster.

CAMO products are easy to use, easy to learn, and usable on any deck—so you can get the job done and move on.

GET CAMO