Exterior Fasteners
CAMO Exterior Fasteners are designed specifically for exterior projects. Each screw starts fast, holds strong, and is backed by a CAMO warranty against rust and corrosion so you can confidently use them in all of your decking projects, substructures, landscaping, fences, pole barns, and more.
Framing Screws
Structural Screws
0.160 in. (4.06mm) structural framing screw for wood-to-wood connections, deck blocking, and other interior and exterior projects
Replaces 8d, 10d, and 16d nails in interior and exterior applications
Type 17 slash point removes material as it's driven, reducing friction and drive time with no pre-drilling
Large flat head maximizes pull-through holding power and finishes flush with work area
Certified IRC / IBC code-compliant
T-25 star drive reduces cam outs and excessive wear on bit
Coated with our proprietary PROTECH Ultra 4 coating system, which features four layers that combine to provide the ultimate corrosion protection
Available in 2-½ in. (63.5mm) and 3" (76.2mm) lengths
50, 150, 1000 ct
T-25 bit included in every package
Building a Deck or Tackling an Exterior Project With CAMO Fasteners Means
Building Better.
CAMO fasteners start fast, create strong connections, and hold up to the elements over time.
STRENGTH

IN NUMBERS

We've got a number of code-compliant, superior-coated, fast starting and smooth driving, high-performing structural screws. Multi-ply, ledger, framing, truss, and more-CAMO is your one-stop shop for all your wood-to-wood structural fastening needs.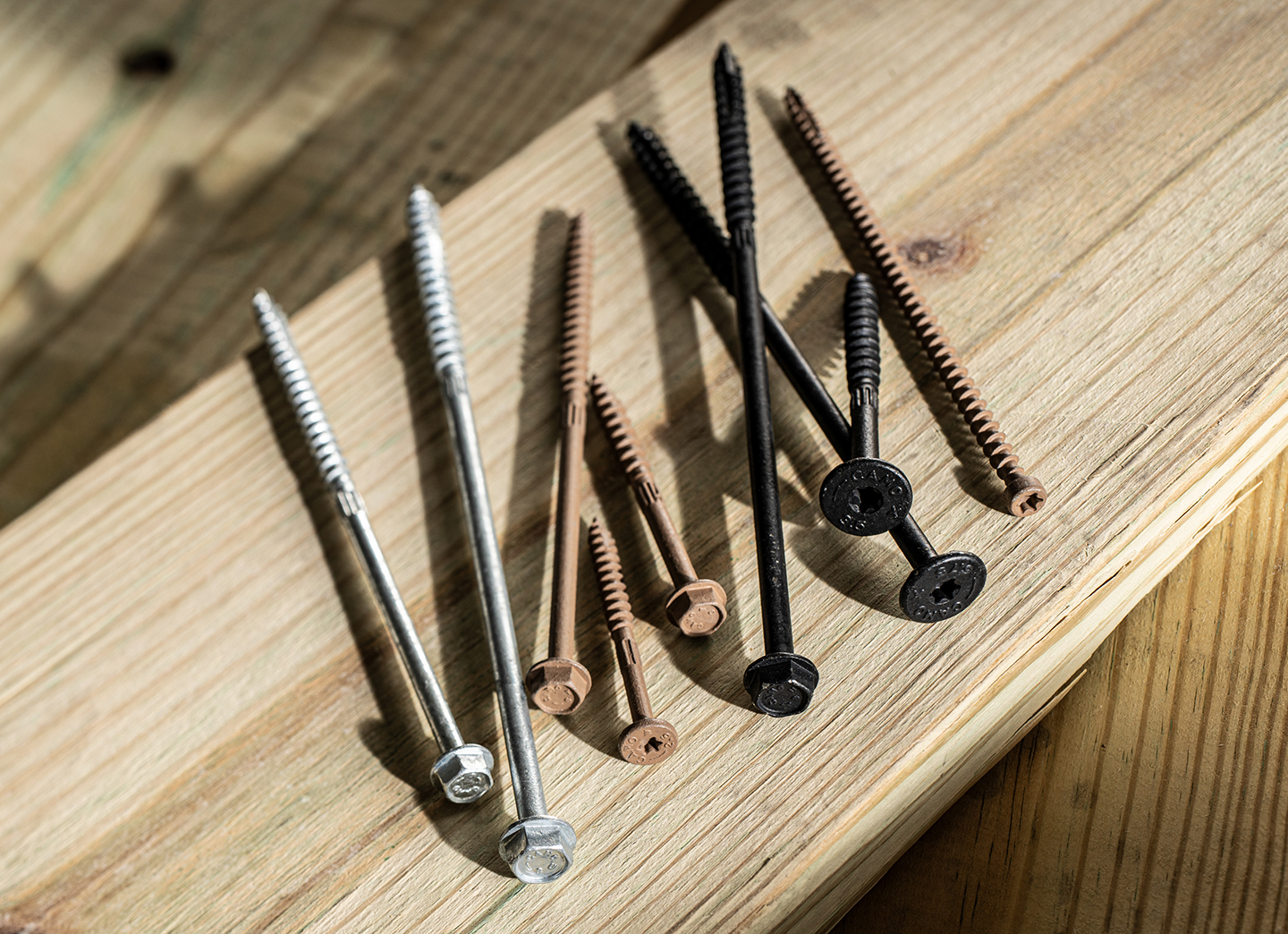 MOTHER

OF ALL COATINGS

Our proprietary PROTECH Ultra 4 caging features four layers of corrosion-fighting, UV-resisting, performance-enhancing coating for long-lasting connections. It's the only screw coating on the market tested to ASTM G198 standard, which required 2X longer testing and 3X more samples than industry standard. We went the extra mile so you can sleep better knowing your structural connections will last.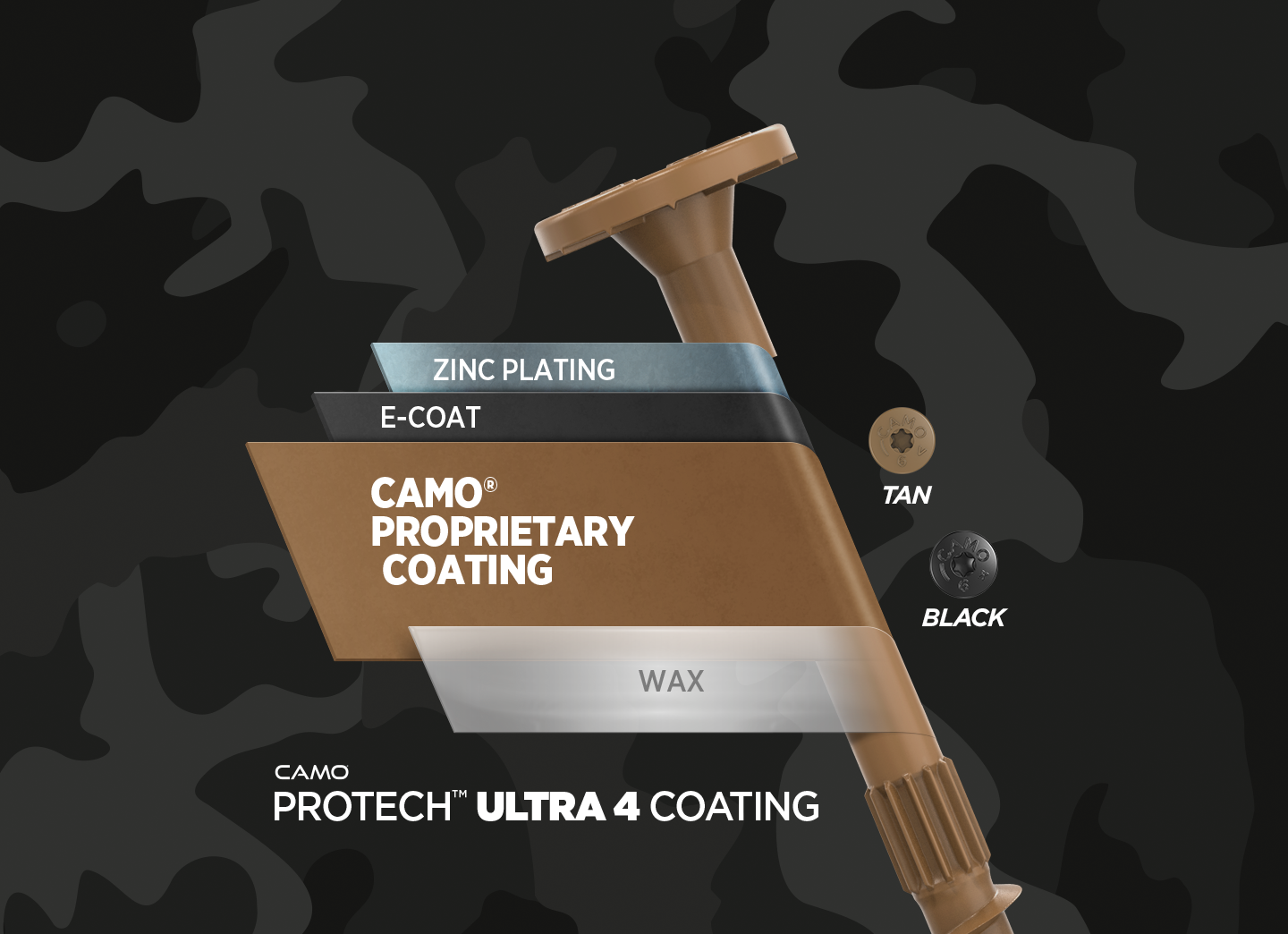 CODE-CRUSHER
Our screws don't just meet code, they CRUSH it. Rigorously third-party tested and certified, our screws are best in class and we've got the numbers to prove it. Have confidence knowing your project – and your reputation – has a rock solid foundation.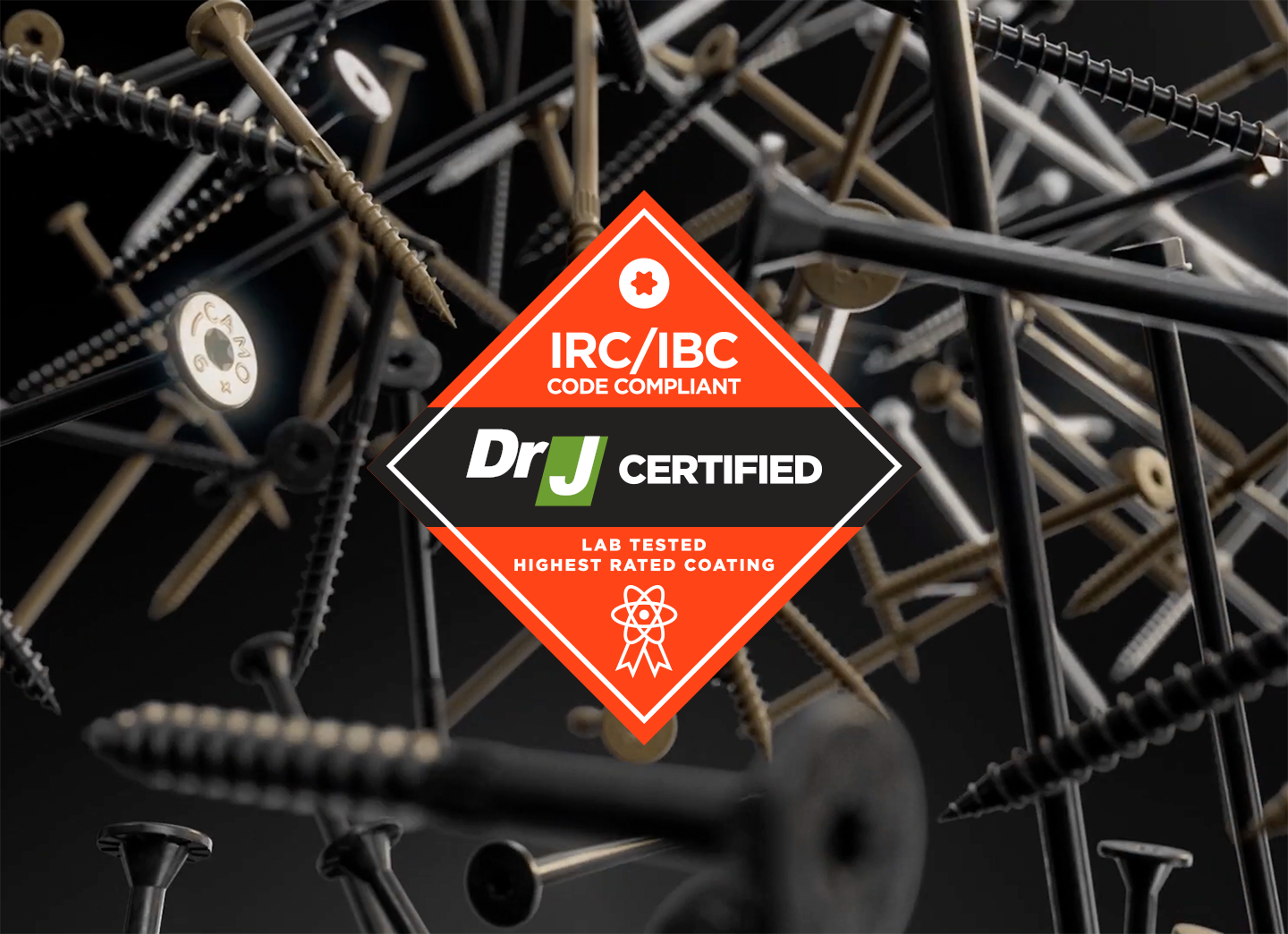 Build
SMARTER,

build faster.

CAMO products are easy to use, easy to learn, and usable on any deck—so you can get the job done and move on.

GET CAMO