Stand tall, target screws easily, and drive clips up to 5X faster with the CAMO ClipDRIVE
The streamlined tool attaches to your drill, features a height-adjustable handle, and has a weighted nose for easy screw targeting.
ClipDRIVE is ergonomically designed to be the right fit for every builder, making decking installs easier and reducing fatigue on the job.
We've got your back—not only does ClipDRIVE save you from back pain, but we also back our tools with a CAMO warranty to give you peace of mind.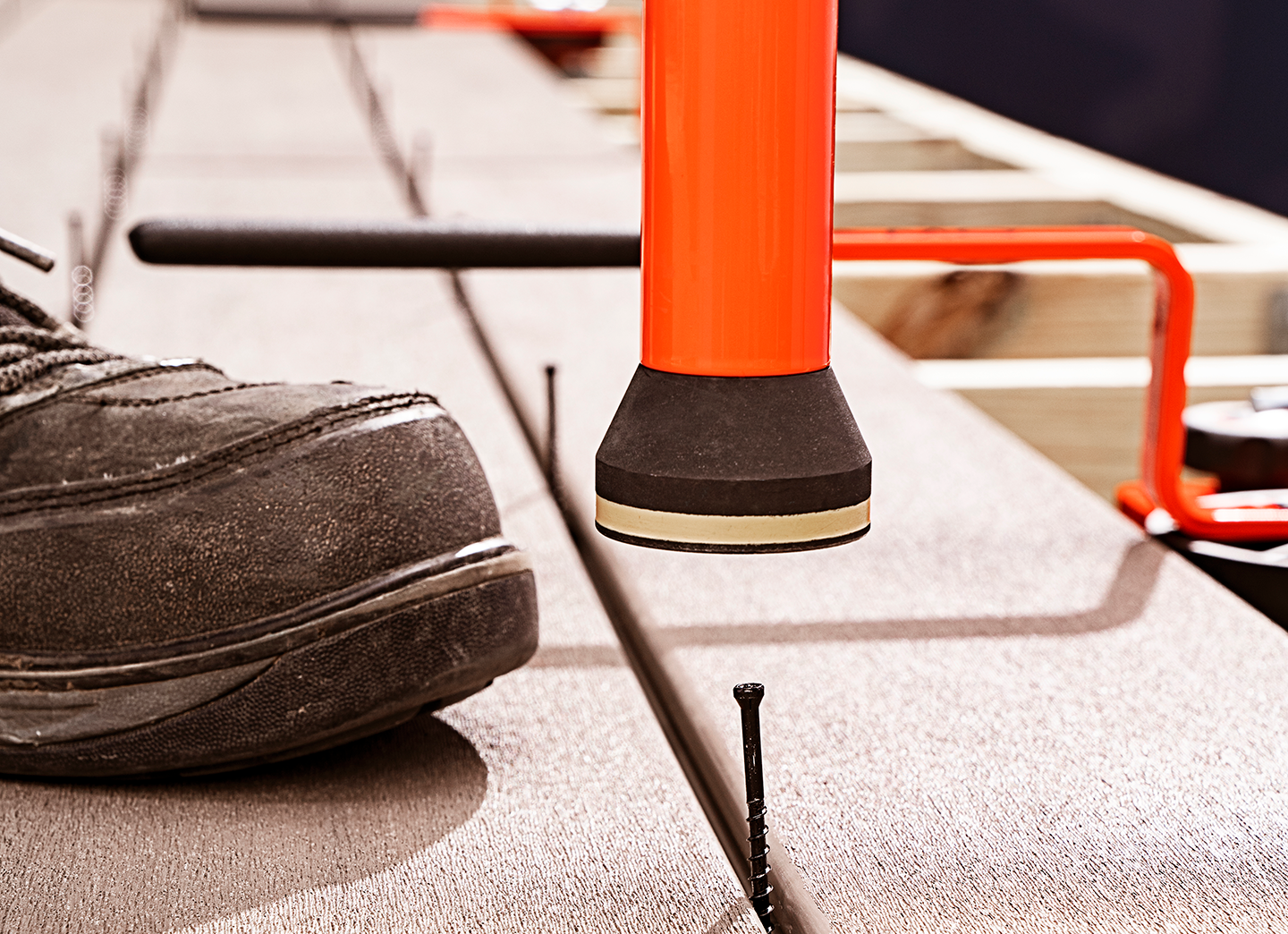 ---
Register Your ClipDRIVE Today
With all of the time you'll save using ClipDRIVE on your next job, you can spend a couple of minutes registering your tool (plus, we'll send you something cool).
Register My Tool
Shop the entire system to start building better
Check out our family of Universal Deck Clips, the LEVER® board bending and locking tool, and more.